5 ON THE FLY: Five mini reviews all in one place.
Gregory Pepper and His Problems – Black Metal Demo Tape
With the album 'Black Metal Demo Tape' the title says it all. Oh, it's completely inaccurate: the music isn't black metal, it isn't a demo, and it's only available on CD (as of writing the tapes were sold out). But it's the aesthetic that the title captures. The production is deliberately "scaled back", creating a murkiness that one associates with a demo tape. And, yes, Pepper uses sludgy guitars in songs that are slowed to a funeral dirge pace. But he counteracts this with dreampop vocals and guitars (other than the grinding ones) that giddily slide from glam to hair metal.
Contrived? Perhaps, but 'Black Metal Demo Tape' transcends any notion of being a gimmick, as it is a cohesive, artistic whole that's eminently listenable.
Prime cut: "Big Sister"
Emma Citrine – Sad Surprise
In essence a singer/songwriter, Emma Citrine tries on several musical overcoats throughout the course of this 6-track EP. At its heart is the intimate and emotive indie song "A Screaming Comes (Across the Sky)", which boasts some hefty lyrics, such as, "He tells you to follow all the rules/Such proper language for an act so cruel". Elsewhere Citrine takes on echoey blues ("Poor Boy, Blind Man"), mournful indie/roots ("The Fall"), and gentle folk ("Ledges"), but at all times she delivers killer lines with her heart on her sleeve.
Prime cut: "A Screaming Comes (Across the Sky)"
Russell Louder – Think of Light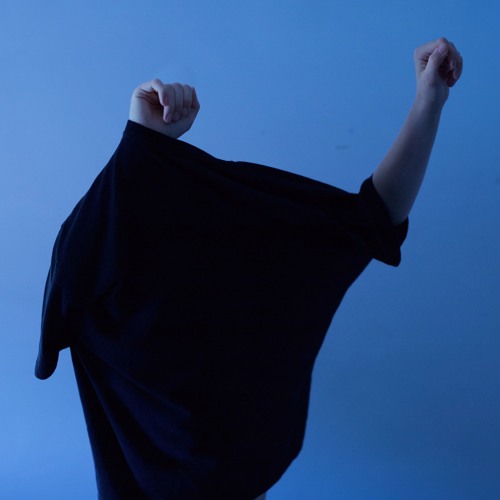 Russell Louder plays electronic pop (as opposed to electropop) with a serious tone. The music itself, with its rich fabrics and shifting patterns, has heft enough, especially on the closing track "In The Morning" which features acoustic guitar quite prominently. But the real kick comes from Louder's vocals. Although one would not go as far as to say their voice is sweet, it certainly has a beautiful airiness, almost an other-worldly quality. As an example, "Never Lost" has a pronounced funky/urban rhythm and beat but the dreamy vocals hang above it. It's as if the music represented our earthly, concrete, tangible world, while the vocals represent the spiritual, ethereal heights to which our artistic hearts can aspire.
Prime cut: "Game"
still kicking – sentiments
Kaitlyn Daley (aka still kicking) plays low-key, off-kilter, folk-based (yes, I am sticking with that one) pop. Ably assisted by Michael Charles Hanford (Molly Drag), Daley sculpts musical magic in the air, from the organ-dominated mournful strains of "leaving" to the swirling psych-pop of "likely forever" and the acoustic murkiness of "so what if I don't let you go". Daley then distances herself vocally, as if crooning from another room, with a voice that is less pretty than it is intense with artistic determination. The upshot is an EP whose disarming beauty sneaks up and catches you unawares.
Prime cut: "so what if I don't let go"
Himiko – Himiko

Apparently, prior to signing with D-Trash Records Himiko had five electropop albums. OK, we can hear that in the music, but there is way more to this self-titled album. In fact, it is almost uncanny how this artist (sorry, we have no further info on her) is as comfortable screaming maniacally to speedy heavy metal jazz ("Matamachete Scape (Remix)") as she is cranking out electro ("Asobi") or lending her processed voice to some experimental beats ("Kokoro No Omori").
The music here is electronic, industrial, metal/beat, experimental, and it is HEAVY. If you don't mind some edginess and a lot of noise with your synthesized music (we actually insist on it) then you'll get swept up in Himiko's sonic blast.
Prime cut: "Kokoro No Omori"