BY CONSTANCECHAN from ROOM NOISE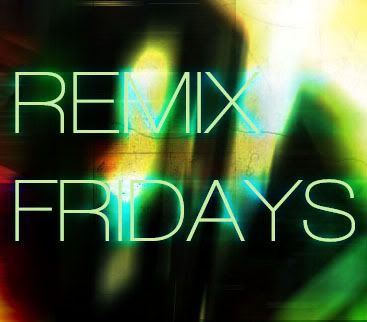 FEATURED DJ: GRAND THEFT
Discovery:
I first heard about GrandTheft in the summer of 2009 when I heard his remix of "Shove It" by Santigold, I couldn't get enough of that track. It wasn't till recently that I discovered he was a Canadian on Team Canada DJs, I checked out his MySpace and every single song was well produced and mixed.
Biography: Taken from his MySpace
Grandtheft is a Producer/DJ based out of Montreal, Canada and is one half of the Team Canada DJs duo. Known well for their live party-rocking and their acclaimed remix cd series "Classic Material", GT and Team Canada DJs have rocked a bunch of the best clubs worldwide. In Montreal, Team Canada DJs opened their own indie dance club on St. Laurent called Blue Dog. In 2007, DJ AM signed TC to his elite Deckstar roster out of LA. That same year, TC also started their own management firm in Canada – The Eh! Team DJ's.
In partnership with Last Gang Records (Metric, Death From Above, MSTRKRFT, Chromeo, Tiga), Grandtheft has started a digital record label called Tremendous. He's also produced/remixed a whole bunch of artists that you love – including a slew of tracks that have risen to the top of the Hype Machine popular 100 charts
Mikey Rocks (Grandtheft's Juke and The City Mix) – Cool Kids
[audio:http://thetapeisnotsticky.com/uploads/2008/08/mikey-rocks-gts-juke-and-the-city-mix.mp3|bgcolor=0x000000]
DLink: (MP3)
I'm In The House Featuring [[[zuper blahq]]] (Grandtheft Remix) – Steve Aoki
DLink: (MP3)
Shove It (Grandtheft Remix) – Santigold
DLink: (MP3)
Best I Ever Had (Grandtheft Remix) – Drake
DLink: (MP3)
See original post here.