Hey everyone, since it's Mix Tape Wednesday's on my blog I decided to make this my first post on Ride the Tempo. Enjoy!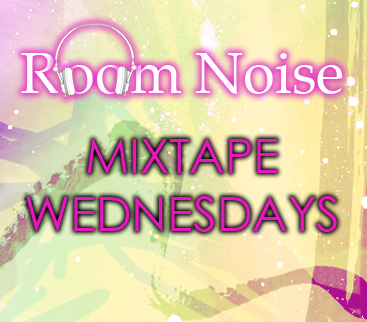 FEATURED DJs: MUSTARD PIMP
Mustard Pimp's MySpace
I usually spend several hours each day finding new music, therefore that requires me to visit many of my favourite music blogs. For the past couple of months I've been busy looking for live performances and videos to get some ideas for my upcoming documentary. On my daily visit to Saintwoods, they uploaded a video from their UNIVERSITY ALL STAR WEEKEND 2009, watch the video to understand why I have to feature Mustard Pimp for this week's Mix Tape Wednesday. Their single "Cherry" is my new favourite track of the month, definitely check out their MySpace for more great tracks from them.
Biography:
Eka and Baron are the duo DJs that make up Mustard Pimp. Their style and energy can definitely be heard in any of their remixes and original tracks. All the way from France, Mustard Pimp has created countless amounts of mix tapes with a great theme each time. Recently they've done a "Hercules" Mix Tape featuring over 12 hours of music, some great dedication right there. Mustard Pimp is currently signed to DIM MAK Records and will be touring in America in March. For more information on them check out the following links:
[soundcloud width="100%" height="81″ params="" url="http://soundcloud.com/mustard-pimp/mustard-pimp-oh-my-god-its-techno-music-supermix-19″]
Mustard Pimp – Oh My God It's Techno Music Supermix #19
Tracklist:
1.) Hot Pink Delorean & Fantastadon – I Make You Sweat
2.) Moonbootica – The Ease (Dada Life Remix)
3.) Motor Feat. Steve Aoki – Kick It (Malente Remix)
4.) Motor – Bite the Bullet
5.) Dirty Disco Youth – Heads Off (Mustard Pimp Remix)
6.) Ajapai – Two Sworded
7.) South Rakkas Crew – Robots Revenge (Mustard Pimp Remix)
8.) Pink A Pads vs Doc Trashz – Lo Scocciatore (Rickie Snice Remix)
9.) The Willowz – Repetition (Sharkslayer Remix)
10.) Napt – N-Funk
11.) Fischerspooner – Supply & Demand (D.I.M. Remix)
12.) Josh Makorto – Jump (Ikki Remix)
13.) Hot Pink Delorean ft Dip – Cougarville
14.) Ajapai – Godfather
15.) Rayflash – Body Talk
16.) Blatta & Inesha – Get Fucked Up
17.) Mustard Pimp – Scissors
18.) Autodidakt Feat. RQM – 15 seconds (Gtronic Remix)
19.) Huoratron – Corporate Occult
20.) Mustard Pimp and Blatta & Inesha – Pigeon Flu
21.) Eagles Of Death Metal – Secret Plans (Mustard Pimp Remix)
22.) Mightyfools – Worse Than Yesterday-original-mix
23.) Will Bailey – Big Dirty Bass (Wonk Remix)
24.) Dave Nada – Apocalypse Theme (12th Planet Flinch Remix)
25.) Mastodon – Blood And thunder (Mustard Pimp Edit)
DLink: (MP3)